2019 Acura MDX Towing Capacity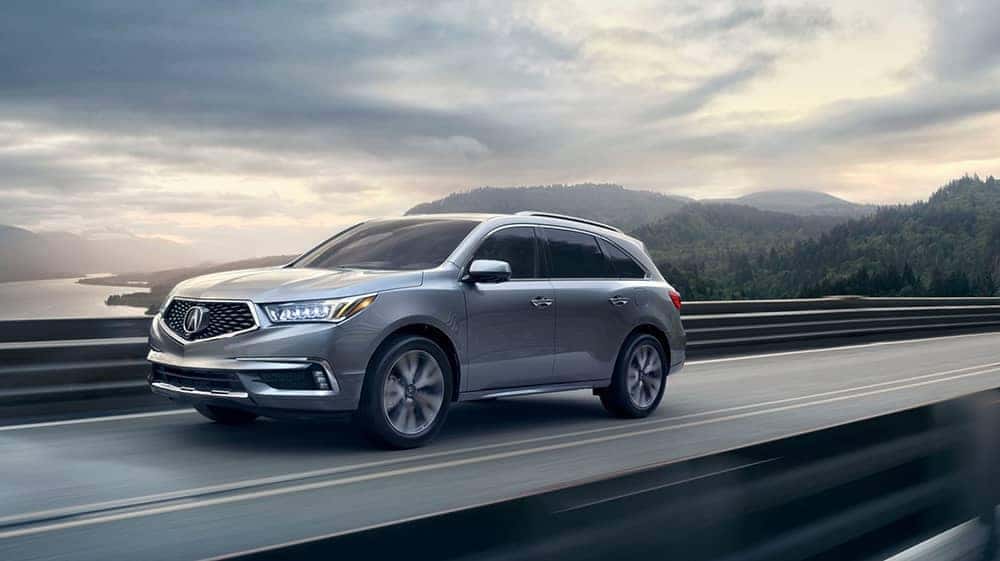 The 2019 Acura MDX towing capacity is high across the trim level lineup, and a diverse selection of performance features maintain an exquisite ride even when you're hauling heavy.
Read on to explore:
Acura MDX Power Specs
Acura MDX Tow Ratings
Acura MDX Towing Capability
Acura MDX Horsepower and Torque
At the heart of each non-hybrid Acura MDX sits a 3.5L V6 engine with direct gas injection and Acura i-VTEC® system. As remarked by Kelley Blue Book, the "standard V6 is a good companion that offers strong acceleration and passing power."
It makes up to:
290 hp at 6200 rpm
267 lb-ft of torque at 4500 rpm
Standard models feature FWD, but you can step up to available SH-AWD for:
Flawless off-road traction
High-performance dry-road handling
All-weather control
Higher maximum tow rating.
Acura MDX Tow Ratings
How much your Acura MDX can tow will depend on your chosen drive type, but a vast array of features work to keep that load under your command regardless of Acura MDX trim level.
Tow ratings come in at:
Up to 3,500 lbs. with FWD models.
Up to 5,000 lbs. with SH-AWD models.
How Much Can You Tow with the Acura MDX?
If you're familiar with midsize luxury SUV tow ratings, you'll already be impressed by the Acura MDX's ability to take up to 3,500 lbs. as standard or 5,000 lbs. with SH-AWD. That said, you might like to know how those numbers translate to real-world capability.
Most drivers won't ever experience the need to exceed the standard 3,500 lbs. rating, which should take:
Small airstream camping trailers
Tent trailers
Small outboard boats
One or two ATVs.
Stepping up to the 5,000 lbs. should appeal to drivers who regularly need to tow larger loads. You should be able to take:
Most towable RVs
Small horse trailers
Small ski boats.
2019 Acura MDX Can Take Up to 5,000 lbs. for Family Adventures
With cargo space to spare and high tow ratings, the Acura MDX is ideal for hauling heavy between Minneapolis and Saint Paul or loading up with all your family vacation luggage for a cross-country odyssey. Look to your local Twin Cities Acura dealership to explore special offers, discuss MDX packages, or arrange a test drive.